As music educators and long time advocates for all things music education, it made perfect sense for Director's Choice to partner with the U.S. Army All-American Marching Band (USAAAMB) to help support the students and their families chosen to march in the 2018 bowl game.
We knew this partnership would be a good fit for us, since the USAAAMB supports our core mission and values, but what I did not anticipate was the impact that Bowl Week and these amazing young musicians would have on us.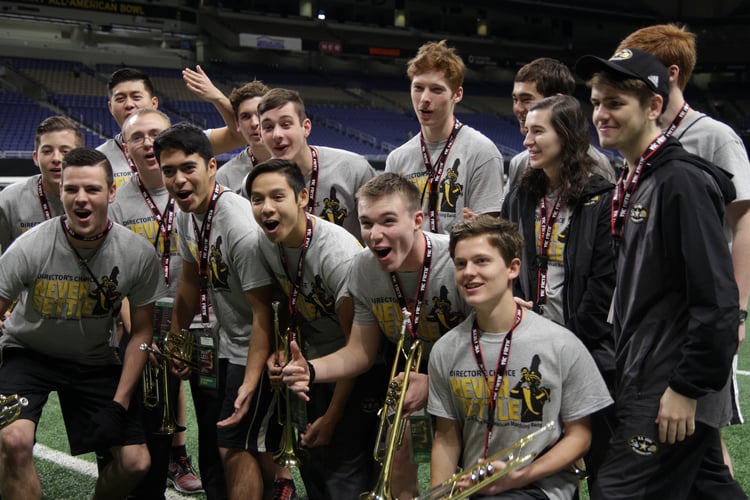 Many student were leaving home for the first time, flying by themselves across the country to perform with 125 strangers in front a national audience. As the preferred travel partner for the USAAAMB, Director's Choice had the responsibility of working with each student's family to make travel arrangements for their students and themselves as needed. It was exciting to meet each of the 125 arriving flights! We shuttled students safely from the airport to the hotel for check in and registration, which was no small feat.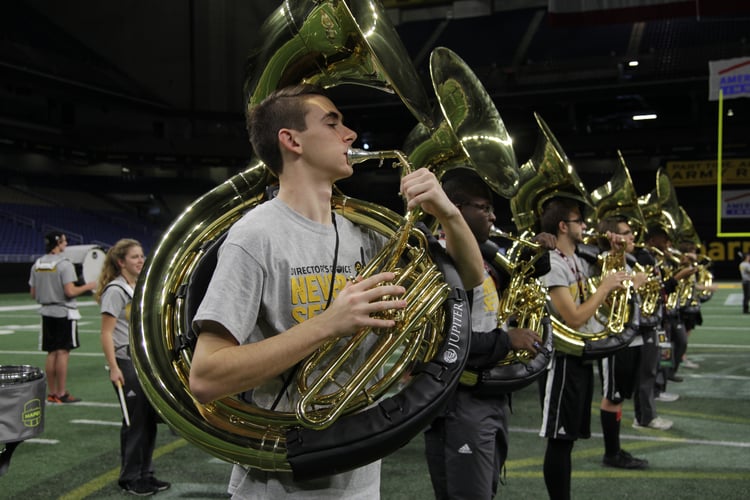 The USAAAMB is a is a once in a lifetime opportunity where students are selected to come to San Antonio, TX for a week. There they learn from the best instructional staff and perform with the best members across the nation. This year's band consisted of students who have a 3.7 GPA average and are in the top 10% of their class.
Every year, the USAAAMB selects 100 instrumentalists, 24 color guard members and a drum major through an audition video. Students are hand selected by the director along with the board of the National Association for Music Education (NAfME). Each student who is selected must be in good standing with their school as well as participate in extra-curricular activities or organizations.
Throughout the past 11 years, alumni have graduated as high school valedictorians, salutatorians, attended Ivy League schools and graduated from college with degrees ranging from music education to engineering to broadcast meteorology. As of 2017, there are 105 USAAAMB alumni teaching music in schools across the nation. 39 alumni have joined the Army and even more joined other branches of the military. Many of the current USAAAMB members are still in the process of determining what college they want to attend. However, many of them know they want to pursue a degree in music education and/or performance.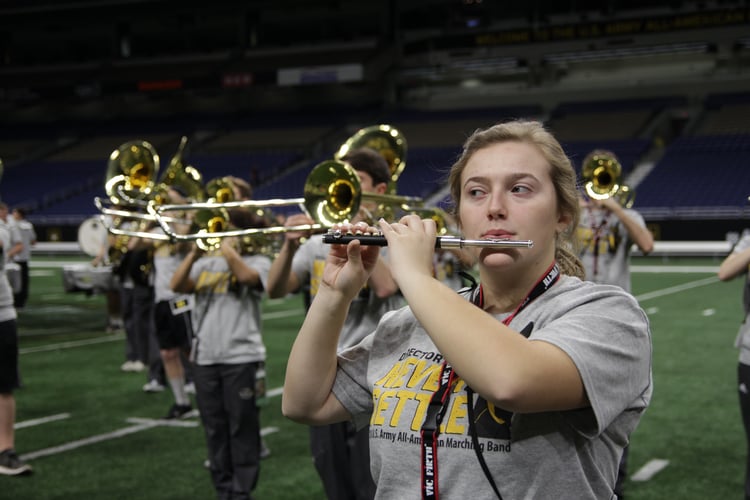 This year's show was entitled "United We Stand". Members of the USAAAMB spent a mere 25 hours perfecting their halftime performance which was performed in front of thousands of US Army soldiers in attendance and thousands more stationed abroad. Along with preparing for the halftime show, students are able to tour San Antonio and experience multiple events in and around the Alamodome. The USAAAMB recently developed the Director's Academy which includes band directors from this year's All-American group. Directors are able to travel to San Antonio and observe rehearsals as well as attend seminars throughout the week. This year, 40 band directors attended the Director's Academy with two directors being USAAAMB alumni themselves.
Each All-American receives:
an all expense paid trip to San Antonio for a week

the chance to stay at a 4-star hotel

pre-apparel sponsored by Adidas

perform in a halftime show in front of thousands of soldiers

a year subscription to Halftime Magazine

work with well-renowned professors

mentoreing by an amazing group of soldiers.
The

USAAAMB

learns from the best directors in the nation and connects with 124 other marching members with the same drive and determination. This is not a normal marching band. These students are special and gave 110% to perform for the men and women who protect our freedom.
With the close of the last note, the week ends just as quickly as it began. Students joined in a final dismissal with words from both the director and drum major. There were cheers and tears. One student summed it up in passing when he stated to another member, "I have never performed with that much energy and intensity." The week was just that: intense energy for an intense cause for an audience that deserved nothing less.
Learn more about our marching band competition below!
by Chelsy Merrill and Christana Landress