From choosing a destination to incorporating performance opportunities into an itinerary, we're talking all things dance travel with Stacy Donalson, director of the Chisholm Trail Charmers.
What is the value of travel for your group/ why do you travel?
I love to create unique opportunities for my dancers as traveling with your dance team is a once-in-a-lifetime experience that they may never get to do again. Traveling with your teammates creates strong bonds within the members and also allows them to see and experience new things in different places. I was extended this experience in high school and college and loved every moment and I want that opportunity for my dancers.
How do you choose your destinations?
I typically gravitate to family friendly destinations that are accustomed to large groups and are able to accommodate us for a fun and safe trip!
How do you incorporate performance into your itinerary?
We are a dance team and would never travel without showcasing our talent! I have done competition-based travel and performance-based travel circuits – I love both! The competition-based travel offers fierce competition from all over the United States and gives my team the opportunity to see other groups and how diverse each team truly is. The performance-based trip is extraordinary! Not only do we get to show off what we can do, but it's also fun to perform and stress-free!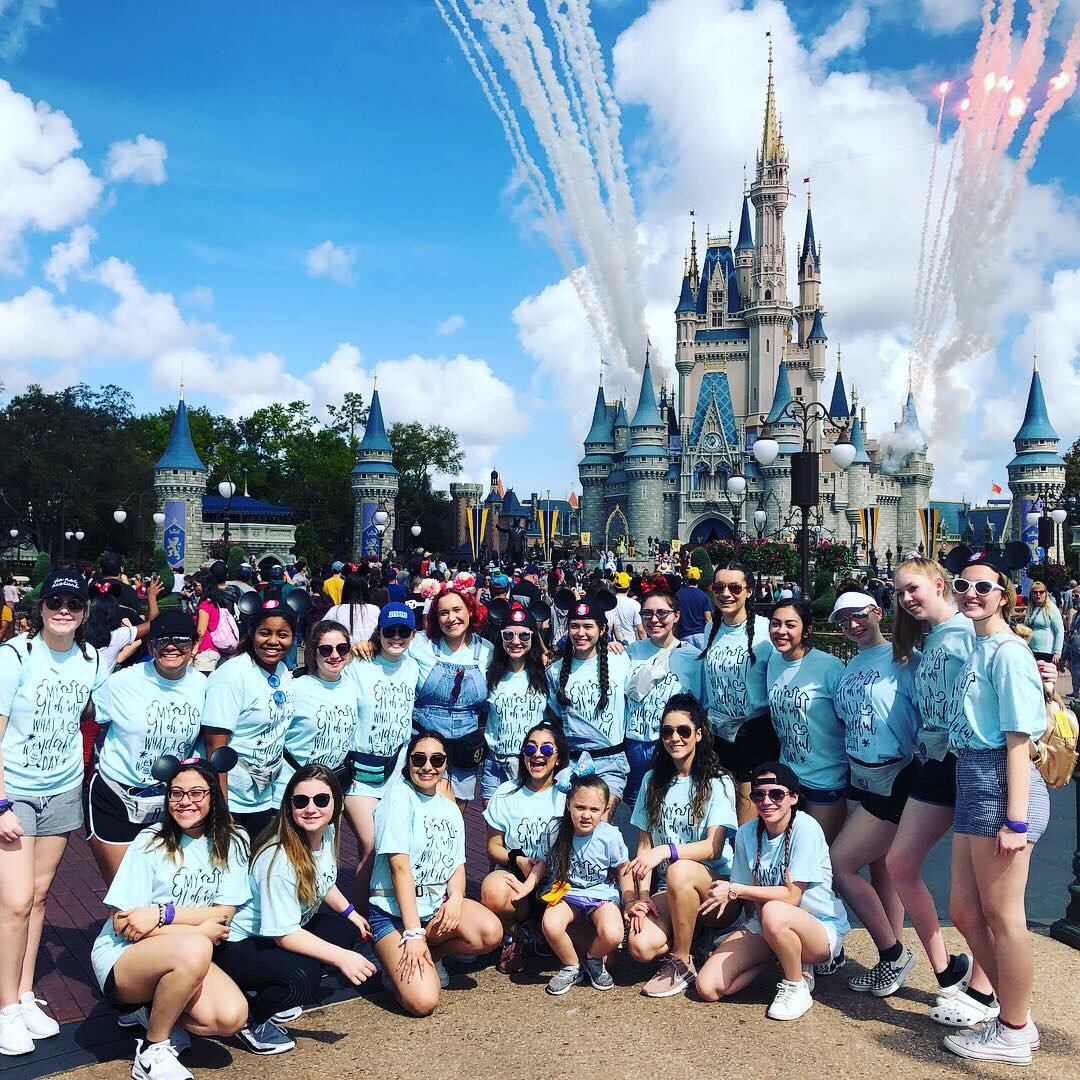 What advice/tips might you share with a colleague who is thinking about traveling with their students?
The best advice I can give someone traveling with their students is to be over-the-top organized! Another great trick is to communicate with your trip group with the Remind App to keep everyone on the same page with what the plans are and any last minute location or time changes. This is a great way to keep everyone in the know if you are separated into smaller groups.
Share a favorite memory of traveling with your group.
My favorite memory from traveling with previous groups is watching them break free from practice-and-performance mode and have genuine fun together on our trip excursions. Making memories that last a lifetime is what this job is all about! I just love seeing them smile and laugh together!