Being ethical in business is the highest guiding principle of Director's Choice. In fact, it's the reason I started the company over 21 years ago. As a traveling band director, I wanted more for my students and more for the money they and their families raised. This is what being ethical is about. It was essential for me to be accountable to my students and their families. I felt I owed my students more than the average travel and festival experiences offered to us at that time.
As the owner and CEO of Director's Choice, I believe being ethical means doing what's right. As a company, we are entrusted to be honest and vigilant in providing a value-packed service to the directors we serve so they, in turn, can serve their students. I loved being in the classroom before starting Director's Choice because I could see the impact on kids first hand. Now, two decades later, I remain committed to offering each student a positive travel and performance experience as if they were my kids.
Safe and ethical industry s

tandards are important to me

as a tour operator, a former educator and a fa

ther.
Coincidentally, Student Youth Travel Association (SYTA) and Director's Choice were created in the same year. SYTA promotes the value of travel, advocates safety, monitors travel regulations which might affect student groups, and elevates the importance of ethical and professional business practices. The criteria to become an active member in SYTA was directly in alignment with the founding principles of Director's Choice, so we joined SYTA all those years ago.
We all have the responsibility to keep our students and travel funds safe. I believe performing arts educators should do their due diligence and utilize the unbiased travel and performance resources of SYTA, including its vetted suppliers and tour operators. SYTA and its members, like Director's Choice, are shaping the future of student group travel. Safe and ethical industry standards are important to me as a tour operator, a former educator, and a father.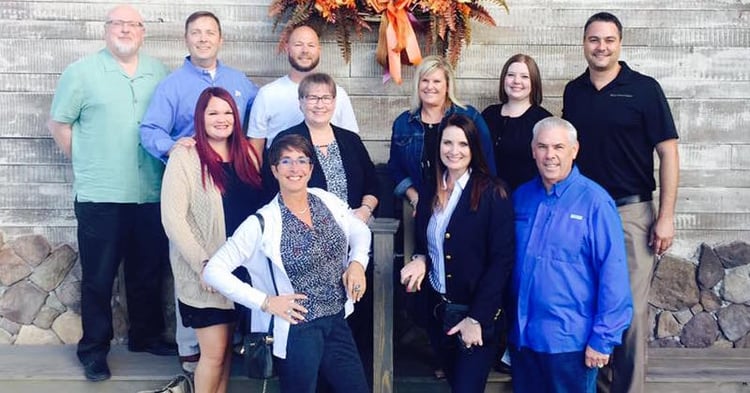 SYTA 2018-19 Board of Directors
So, I want to do my part to raise the bar on what is acceptable in the student youth travel industry. That's why I have committed to serve on the SYTA Board of Directors through August 2019. I am hopeful that in this leadership capacity I can continue to promote positive changes making safe travel with ethical tour operators accessible to all students. Whether a director travels with Director's Choice or not, above all, I want students to be well cared for so they can experience the trip of a lifetime.